Is Digital Marketing A Good Career? My Answer After 6 Years
Digital marketing is one of the most lucrative career choices and top industries in the world today. It's a career path that will always be in high demand.
With billions spent online every single year, there is so much to do, making way for lots of growth opportunities for digital marketers who specialize in everything from lead generation and email marketing to social media and content creation.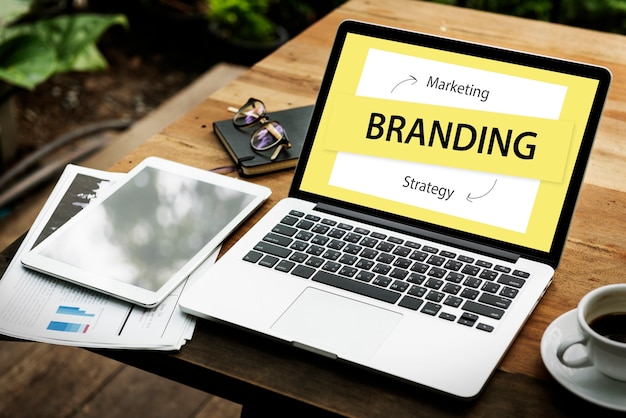 Top 3 Digital Marketers in Nashik
Being in this digital marketing field for almost 6 years now, I can surely say that hardwork is the key to success. Here are 3 top digital marketers in nashik which will help you to get started and get inspiration from these people.
Tanmay Karmakar was born in 18.05.2002 in Nadia district West Bengal India, he did his schooling from B.E.M.S Nashik, Maharashtra. As a young student, Tanmay was not very good in study , he hardly ever remembered the lessons of home-school.
But, he had thoughts in his mind. Those thoughts were about his family​ and the responsibility to provide for them in the future. Tanmay was a student from a rural area of India studying in a school, but his family was not well-to-do. Tanmay was from a middle class family but in business his father got a big loss. After that loss his father was in a big loan. His father made just enough from the garage to feed the family.
Tanmay had been thinking about his future for a long time and was worried about how he would be able to provide for them. He thought of becoming an engineer, but he knew that those professions were expensive and would require him to borrow money from the bank, which might take years before he could pay it back. After going through 12th grade, Tanmay was admitted into a digital marketing training program in Nashik. But he didn't know what digital marketing meant and how it would help him to earn money.
When he joined the course, he realised that this couldn't help him become an overnight success in the digital marketing world. Around that time his family's condition wasn't good there.
He started working with digital marketing as a part time job to fill up his pocket money. He was frustrated and this situation took him to an extreme level. Now in present day tanmay is founder of fedment digital marketing agency, with fedment company he wants to change the face of indian youth as they were worst affected due to unemployment.
Tanmay has almost 5 years of working experience in Digital Marketing. He provides services related to SMO, SEO, SEM, Web Design & Development, Pay Per Click (PPC) and other internet marketing. Tanmay has worked with a number of clients across the globe including Fortune 500 companies like Dove, Mondelez International and AXA Insurance. Contact him to see how he can improve your business by using digital marketing strategy.
Om Nikhade was born on 10.01.2002 in Nashik, Maharashtra. He did his schooling from K.V, Ojhar Nashik and he did his graduation from K.K.W college in Nashik. Then later he was preparing for CET but unfortunately he couldn't crack the exam.
He was depressed then he decided to enter the digital marketing field. But after the course was completed it was a very tough time for him to enter the industry.
Om Nikhade always had a dream to became a business man from childhood so he started an digital marketing agency named as fedment . He began with his small business which was growing day by day and also helping him in his personal life. His main objective was to make his business grow with all the efforts and hard work. He has a successful history of 5 years in an digital marketing agency and also helped many clients to increase their brands, sales, and reputation. He started his business with 2 member team. He has done many projects successfully for his clients in Australia, UK, Canada, US and India.
He has struggled much more; he always had big dreams and never wasted his time on things that didn't feed those dreams. He has failed and succeeded more than most could imagine. But he learned from every experience and it has taken him to where he is today and now he is founder of fedment digital marketing agency. Om has been serving the Internet Marketing industry for over 5 years and he understands the need of a business in this field. His extensive experience is based on solid understanding of Digital marketing process. Om provide services in SMO, SEO, SEM, Web Design & Development and Pay Per Click (PPC) to help businesses grow online.
Manish Samtiya was born in 21.11.2001 in Ajmer, Rajasthan India, he did his schooling from B.S.E.M.S Nashik, Maharashtra. As a young student, Manish is a very talkative and good student.
 Manish samtiya always tried to do something different and unique so that no one could copy him or come next to him.
There are many people who get into digital marketing for the wrong reasons and often this results in failure.
Manish was a bright student and had no trouble getting As in his engineering classes. He was always at the top of his class. His main interest was in Sports but due to some problems he couldn't continue that.
Henceafter he started studying digital marketing, but he didn't know how to get started and what direction to take. After spending a lot of time reading articles on the internet, he still wasn't sure if he should study computer science or digital marketing.
There were many articles on both fields and he read most of them. It was a great learning experience for him, and finally decided to join the Digital field.
Manish samtiya is a talented entrepreneur and an aspiring writer. If we talk about his Life he started his career as a sportsman but due to some problems he diverted towards Digital marketing. He always wanted to become a successful man and he has been achieving it day by day.  He started the company named Fedment Digital Agency which is reaching to unreachable heights presently. Manish Samtiya is founder of Fedment Digital Agency.
Manish samtiya who is now an professional and one of the biggest digital marketer all over the globe. 
But manish learned from every experience and it has taken him to where he is today and now he is founder of fedment digital marketing agency.